Healthcare Marketing Made Easy and FREE!
Many hospitals and healthcare organizations do not have marketing departments or budgets for quality agency materials that can be customized. Our goal is to provide you the ability to use free of charge campaigns that will help your organization.
Please choose the campaign from the list. You'll be directed to the customization tool where you can choose the various options you would like to use. Each campaign will have different deliverables. Choose just one, or a couple to create a well-rounded campaign. If you need them printed, we offer that service as well.
All we ask is that you register to use our site by providing your name, organization, phone and email. We will not sell your information.
The only fee would be for any printing services, and you would only then be asked to provide a credit card for printing checkout.
CAMPAIGNS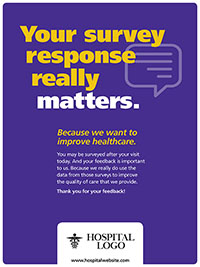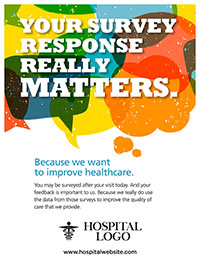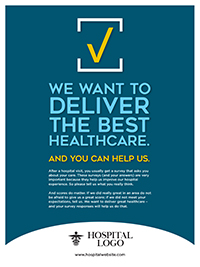 Big Purple | Bubbling Up | Check It
Appointment Reminder Cards
Flyer
Thank You Postcard
Poster
Table Tents
30 Day Turn-Key Healthcare Marketing Plans